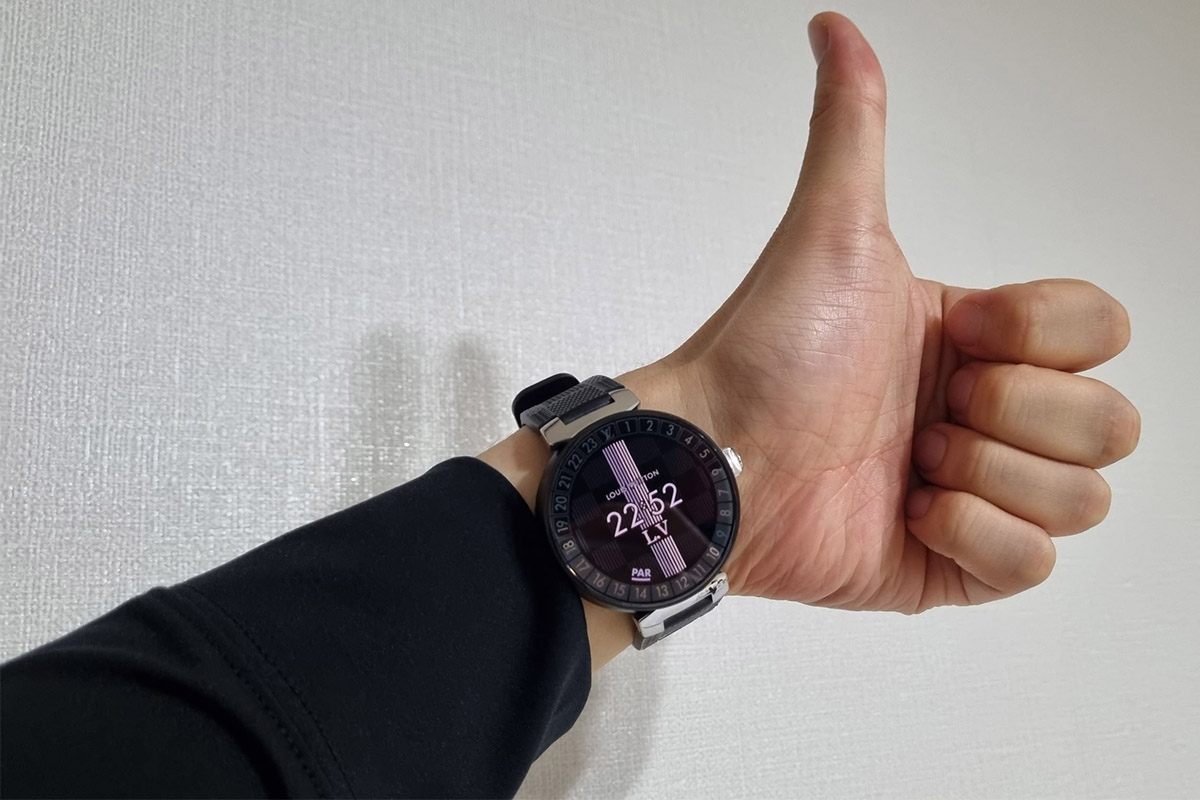 【Korea 한국 Repair】Louis Vuitton Tambour Horizon Light Up Battery
루이비통 텀불 호라이즌의 디지털 스마트 워치의 배터리 교환이라면 시리즈 1부터 라이트 업 모델까지 오늘 현재는 대응하고 있습니다. 한국에서 일본을 향해 우송으로 수리를 하지 않겠습니까?
ルイ・ヴィトン・タンブール・ホライゾンのデジタルスマートウォッチのバッテリー交換ならシリーズV1からライトアップモデルまで今日現在は対応しています。
Louis Vuitton Tambour Horizon digital smartwatch battery replacement, we currently support series V1 to light-up models.
Good news from customers who arrived in Korea! I sent you the photo above. Thanks. It was a good memory.
Since it is translated into English with Google Translate, there may be mistakes in the language, but please consider repairing it.
We provide battery replacement for digital smart watches and repairs when the crown cannot be pressed by mail from Vietnam or South Korea to Japan.
If you send it to Japan, another country where you live, the Japanese repairer who received it may be accepting orders for repairs for the purpose of stealing.
Even at my shop, there is a possibility that you, who lives overseas, may be requesting repair of your smartwatch for the purpose of stealing it.
I created new content to avoid that danger.
First of all, please check the style of delivering videos every day on YouTube and having fun doing business.
I know that my shop operates with sincerity and is not a shop that steals things.
You can see that they are constantly showing the repair work through live streaming in order to prove that they can make beautiful repairs without making customers feel uneasy.
EMS can be sent from Korea to Japan for about $17
If you send it back by EMS, it will cost $33. Please reconfirm the shipping fee when making an inquiry.
From South Korea to Japan, it basically takes about 4 days. If it is late, it often arrives within 15 days, but as soon as the overseas mail terminal from the customer arrives, we will notify you of the arrival together with the photo via LINE talk, Facebook / Twitter / Instagram / email address. To do.
Repairs will be made within a period of 2-10 days.
It will take the same number of days to send it back, so it may be delayed, but please allow a few days.
Please feel free to contact us in English or Japanese.
We repair any device such as iPhone/Android/iPad/MacBook.
コメント ( 0 )

トラックバックは利用できません。